Anxiety 101: Answers for Anxiety
- Learn How to Stop Panic Attacks, & Overcome Your Anxiety - For Good!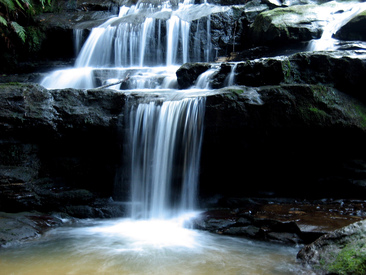 Anxiety 101: Answers for Anxiety is an effective book that has been helping people with their anxiety and panic since 2004.Originally self-published in 2004 by Vincent Floyd Evermore (former sufferer himself), this book is now currently being revised for its second edition, and will officially debut on Amazon in 2017! The list of testimonials for this book started to grow after the very first sale, and to this day, this book (still) receives positive feedback and gracious emails from people all over the world!Due to the second revision, this collectable "limited edition" which was professionally self-published in 2004 is now being sold for more than 50% off the original sale price!Originally $24.95, you can now purchase this book for just $12.95! (w/ free shipping!).At $12.95... "It's not about making a profit at this point anymore, it's about simply just getting these books out there and into the hands of those who truly need it, because that's why these books were created in the first place; to help people with this problem."
---
**Once you subtract shipping fees, ebay fees, paypal fees, & charity donation… You're basically getting this book at cost! This comes out to be roughly the same price it took to manufacture each book! - That's virtually Zero Profit! ...I just want this book in your hands! I KNOW it will help you!!
---
What this book offers:

You will Learn:

what anxiety is

where it comes from

how it forms, what fuels it

and how to overcome it with Life Lasting Results!


You will also learn specifically:

How to Stop Panic Attacks (Using 5 Very Simple (Yet Amazing) Steps!

Based on Proven Success!


Also...

Discover the "Core Root" of All Anxiety!

Learn exactly what anxiety is, & where it comes from...

Discover the true essence of a Panic Attack...
And then learn how to Defuse the attack!

Learn Specifically How to Stop Panic Attacks - For Good!

Learn how your emotions & experiences in life trigger Anxiety!

Learn how to overcome this problem without medication! And Finally...

Learn from a TRUE SUCCESS STORY based on "Life Lasting Results!"
Don't let this problem steal another second of your life! - Order Today!
---

**This Limited First Edition features a special chapter that was written specifically for September 11, 2001**


**(This chapter will NOT be in the second edition!) - which makes this first edition, truly, "a limited edition!"**


**The second edition will be available in 2016 & will be sold on Amazon through a professional publishing company...


**The content of the book itself is NOT changing... the only changes are going to be polished grammar, a new cover, & price...



---

Table of Contents:

Part 1: You're Not Alone:
01. A Familiar Story

Part 2: You Need to Know:
02. Am I Losing My Mind?
03. Identification
04. Symptoms of Anxiety

Part 3: The Snowball Effect:
05. Surface Anxiety
06. Panic Attacks
07. Agoraphobia

Part 4: Priceless Insight:
08. The Root of All Anxiety
09. Emotional Turmoil
10. Control
11. Losing Control
12. Hypochondria and Physical Ailments
13. Panic Fuel
14. Body Chemistry & Theory Behind "Chemical Imbalance"
15. Panic Prevention

Part 5: The Road of Recovery:
16. It's Not a Long Road
17. Medication: You Don't Need It to Beat It
18. How You Beat Anxiety: Parts 1 & 2
19. Fear Dissection
20. Don't Be Scared

Part 6: Hand in Hand:
21. Confidence and Insecurity
22. Guilt and Punishment
23. Depression as Punishment

Part 7: The Cycle:
24. Anxiety
25. Depression

Part 8: Behind the Curtain:
26. Common Fears
27. Hidden Values
28. Strength and Growth
29. Healthy Emotions
30. Love

Part 9: Exposed:
31. Once Your Body Learns...
32. Links

Part 10: You'll Never Be Alone:
33. The Story Continues, As It Shall Always...

Part 11: September 11th 2001:
34. September 11th 2001**

---
"I want to thank you with all my heart and soul... Every person who has anxiety no matter what level should own and read this book! I didn't want to take medication for this. I chose to fix it and not cover it by 'masking' it. This book has been a light for me! I know I am not in control of everything, but at least now I can control my anxiety with the keys and knowledge I have learned from you - I get instant relief now! I no longer live in turmoil as i did before. You have given me my life back and the keys I have learned from your book are worth more than all the gold on earth! Thank You!"

- Pat F. from Cushing, Oklahoma

---